Segmentation: Overview
The Segmentation tool allows you to examine the characteristics of a segmentation as it exists now, or explore how people move between segments over time and answer key marketing questions such as:
How good are we at retaining customers?

How good are we at upgrading customers to a better segment?

How many customers have we lost?
The Segmentation tool can be found in the Analysis section of the Toolbox ribbon bar: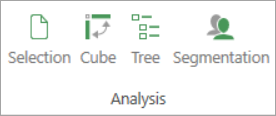 Click on the Segmentation icon to open the window below: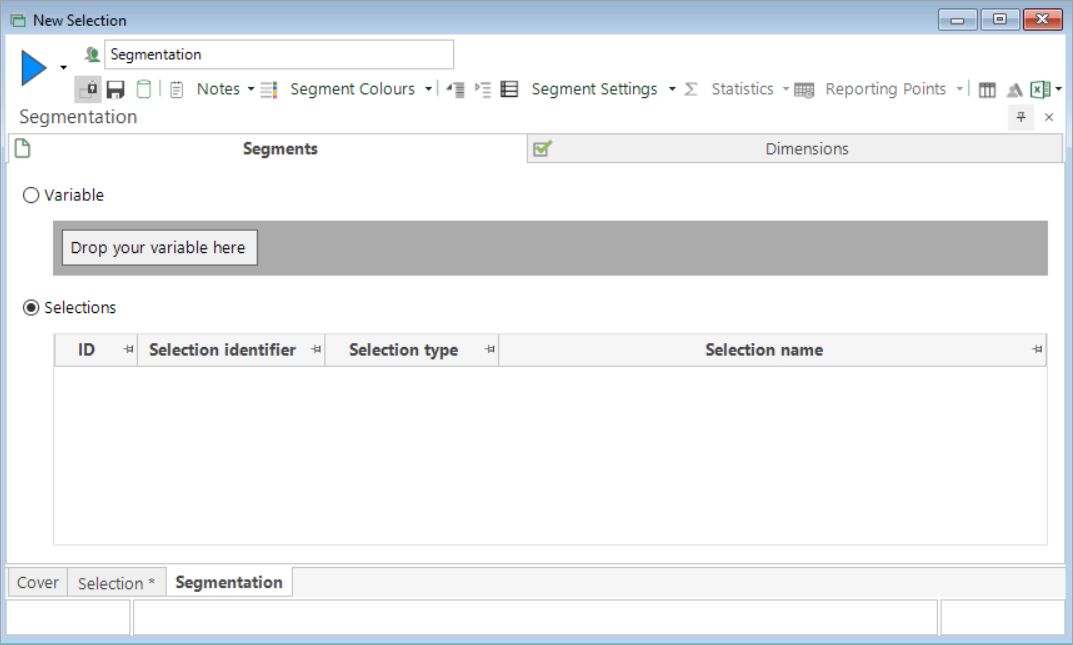 For information on how to work with the Segmentation tool, see: